"This may be hearsay, but I've heard that Tiger Woods could even get that last captain's pick". He couldn't, could he? You're playing with us right Kuch? Kuch?
Matt Kuchar's off the cuff quip has got the golf world whispering.
For starters, Woods has declared himself fit to play in the Safeway Open, which kicks off just a few days after the Ryder Cup finishes. Tiger only plays to win. It follows, therefore, that his game would be in good enough shape to play at Hazeltine the weekend prior.
I'm not saying he needs to play every day. Put him out with DJ on Friday and it's a guaranteed point anyway. Then he just needs to get round on Sunday, maybe towards the end of the pack so that by the time he comes in the cup has already been won, or lost.
What would Darren Clarke do? He and Tiger go way back. But he's friends with Graeme McDowell too and, well, that didn't count for much with the Northern Irishman not making the cut as one of Clarke's three wildcard picks. But we aren't talking about honest, righteous Irishmen making decisions here.
We're talking Americans. We're talking Davis Love III, a man who as a kid saw the birth of the Hollywood fairy tale. A man who witnessed the birth of modern golf when Tiger donned the Green Jacket in '97. A man who witnessed the European invasion in '79 and the champagne drinking, jagerbomb downing, Medinah miracling highlight reel that duly followed.
And the American team is strong this year. What difference will adding Scott Piercy to the roster have? What difference will adding Kevin Na, Daniel Berger, even Justin Thomas really have on a team which is preparing to face one of the most inexperienced, weakest European teams in memory? What the U.S. team needs isn't another top-35 grinder, it's passion. Inspiration. Mentality.
That's what Tiger brings. You have to consider what he is to these men; an icon, probably the reason many of them started playing. The reason they ever picked up a club. To have that alongside you in a locker room, even for the more experienced guys, shivers must still crawl down the back of their neck.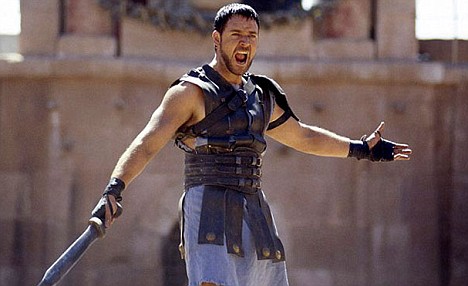 Tiger oozes that winning mindset. Sure, his Ryder Cup record down the years hasn't been up to his own high standards but this year feels different. This isn't the return of Maximus of Gladiator fame. There are no scores which warrant vengeance. Nor is he a particularly purposeful entertainer. He's here to win. He's only ever here to win, but he's also here to take back the helm of the sport he transformed almost 20 years ago. There aren't many that can say they've done that.
Imagine Tiger facing up to Rory McIlroy in front of a Hazeltine crowd. The club twirling, those eyes, judging,  staring. That famous dancing shimmy, club aloft, as the little white ball finds its way home. The fist, pumping. The paint, drying.
With all the turmoil around the world, a Tiger inspired Ryder Cup epic is the feel good, international sporting event the world is so craving. The Olympics were brilliant, as always, but it's one man for himself. Whilst this is us against them, the game is always played in the right spirits.
This is a European community still harboring Brexit grumbles, an American population – or at least the half with a brain – praying the Trump tanker doesn't drop anchor in a couple of months' time. Sport has always played a crucial role in bringing communities together, there can be no better time than this to foster some increasingly frosty trans-Atlantic relations.
Tiger will give the event the spark to reignite interest across the pond, to draw TV audiences from Asia, to ensure golf fans Down Under stay up late. He puts golf in the global spotlight with his sheer being.
The decision is in the hands of one man, Davis Love. Will he? Will he save the game? Will he pick the greatest player to have ever played? We can dream.